Halloween is fast approaching. Make a fun project this Halloween by stitching some monster Hooties on 4" embroidery hoops. These are the supplies you will need.
A great deal on a 6 pack wood embroidery hoop can be purchased at Etsy through this store. You will also need some 14 count aida cloth and DMC floss.
The Hooties Spookies cross stitch chart can be purchased here. This is a collection of 12 monster hooties that you can mix and match. For this project pick Frankenhootie and bride. That way you have a Hootilicious Halloween couple.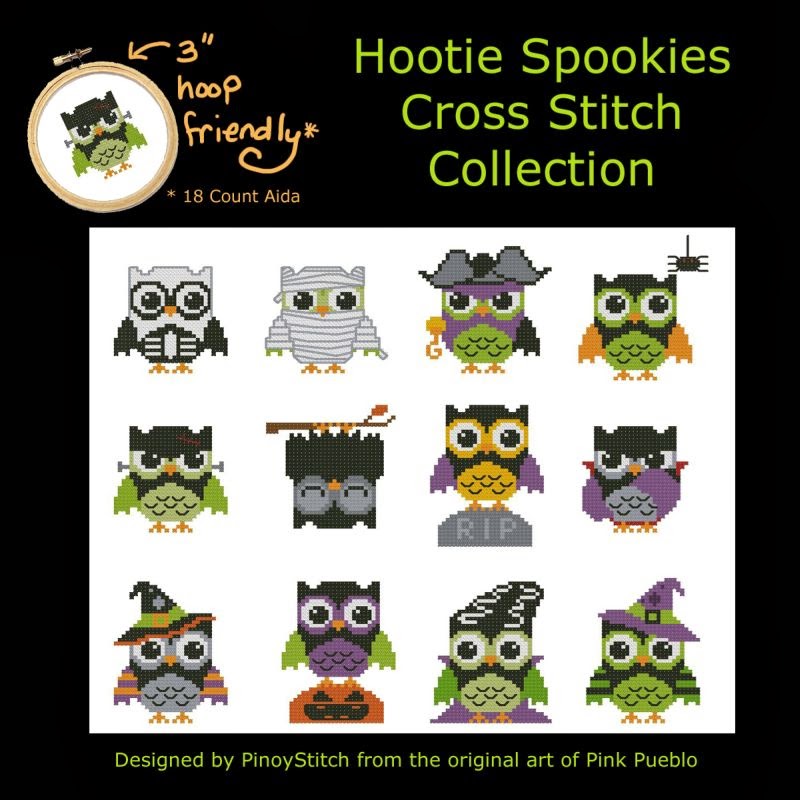 All the designs on this collection should fit into your 4" embroidery hoop if you use 14 count aida.
You can also use a 3" embroidery hoop but then you will need to use an 18 count aida cloth to fit the design in it. It is so easy to be creative with these funky little owls.
Stitch it for your family or friends who are big fans of owls. Once you are done with your project, why not send me a photo and we will post it on the Hootie Hall of Fame?
Well what are you waiting for? Let's start stitching!