DIY Tin Slide with Wood Frame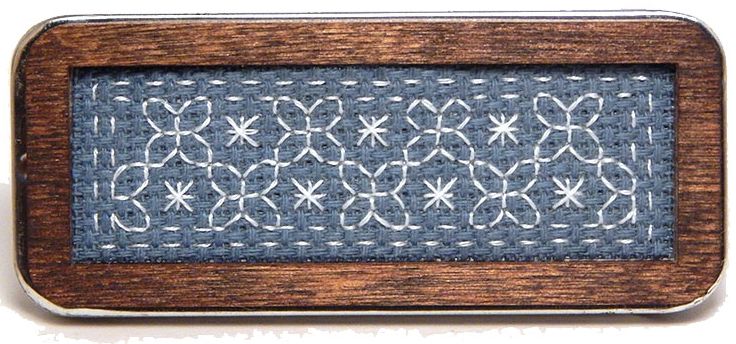 I've never really been a big fan of back stitching but when I started designing patterns to fit the PinoyStitch DIY Tin slide with wood frame, I found that Blackwork stitching fitted the frame just right.
I was pleasantly surprised to find that I actually enjoyed working on Blackwork especially for this project. For one, the chart calls for using just one color and one strand of thread. The whole project was finished in less than an hour and it was actually quite calming to finish it fast. Look how pretty it looks!
Imagine using a contrast of stark white Aida fabric with black DMC floss, that will match perfectly with the rustic walnut frame!
One wonderful thing about this project too is that most stitchers have a bagful of scraps and what not from other projects and since this piece uses such a small piece, it will be easy to find materials right away!
What project will you think of today?