DIY 2 Tone Tin Slide Tutorial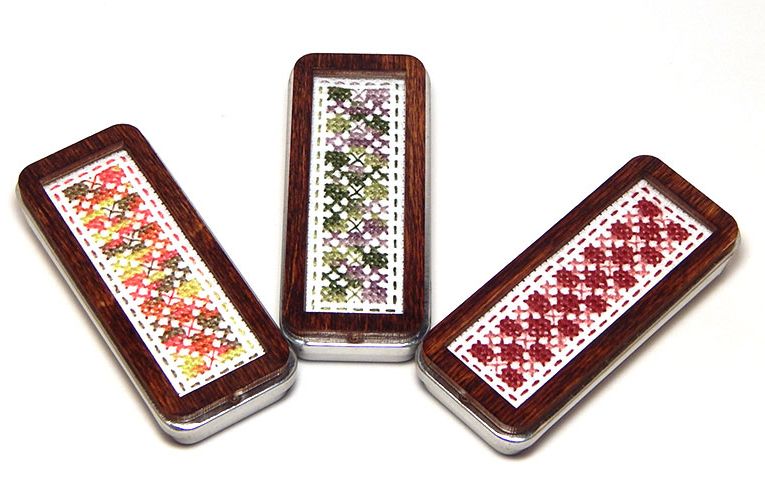 Create custom needle case tin slide with scrap 14 count Aida fabric and available DMC thread. This tutorial will walk you through stitching several bands which you can permanently attach to our tin slide with wood frame or temporarily attach and interchange when the mood fits.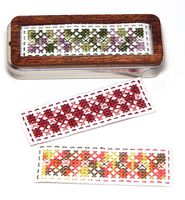 To create bands like the above you need the following:
Pinoy Stitch Tin slide with wood frame available for purchase here.
14 count Aida fabric in your choice of color
Any DMC thread, 2 tone (one dark, one light) or you can try the new DMC Coloris threads which will give you different color shades just using a single thread
Aleene's Stop Fraying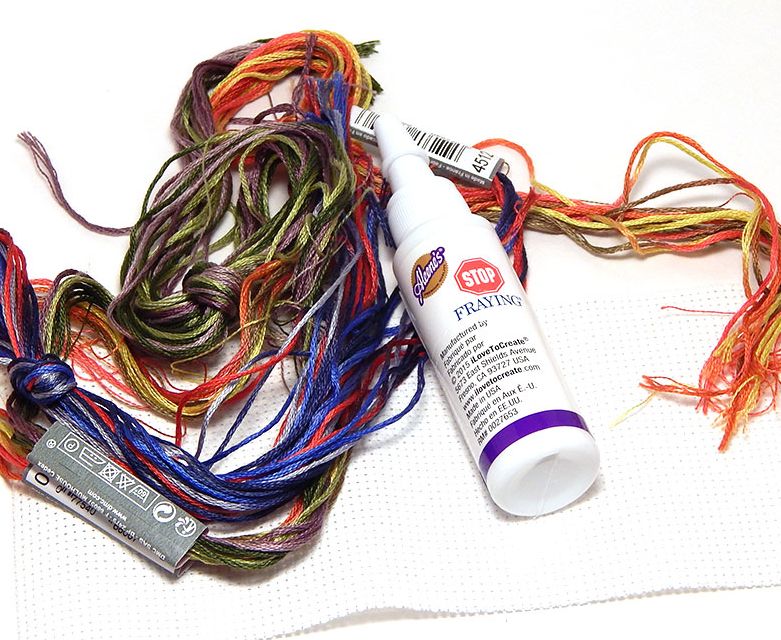 Cut your fabric about 5" length x 3" width. If you are comfortable stitching on smaller pieces, you can use scraps. The whole piece once finished is about 2 5/8" width x 7/8" so you can actually stitch several pieces if you cut 5" x 3".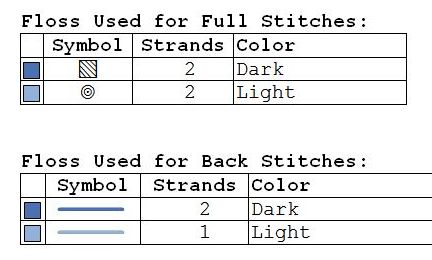 Use the above instructions to create your own 2 tone band. You can interchange the dark and light or you can ignore the dark/light combination and just use DMC color thread to get the different shades.
Once done stitching, leave 1 square column and row around the stitch area and cut. Immediately apply Aleene's stop fraying on the edges. To attach to the inner frame you can permanently use white glue or you can use glue dots to temporarily attach and replace with another band of your choice.
It is so easy to customize! Try it today!